The river was bank high on Saturday but I was still a little disappointed to receive a call from Robin saying he was switching it to the pond at this early stage. On the plus side, it meant Scott and Ash would be fishing (yep, mugged again!). I woke up Sunday morning and we'd had a wicked overnight frost which I didn't think would help the fishing out the pond. On crossing the river, it looked perfect and I was hoping perhaps Rob would have a re-think but on arriving at the pub, it was confirmed it was on the pond.
There were 11 of us fishing including pond addict, Moses Holbrook. I really fancied peg 17 but as Rob had only pegged even numbers, this was never going to happen. I came close though with peg 16, by one of the inlets with a tree to my right. On arriving at the pond, it looked good with small fish topping although it was a couple of feet down. I quickly mixed up some Sensas Lake groundbait and got two rigs out (Ole Faithful would have a rest this week), a Drennan 0.5 gram Roach for the open water and a Carpa float for fishing to the reeds to my right. The reeds had actually grown out far enough that you can no longer reach the tree, on plumbing up there was only a foot and a half depth by the reeds so I planned to dump some chopped worm and caster there and try it in the latter stages of the match.
The open water rig had 0.10mm bottom (first mistake) and a size 18 B611 (second mistake), coupled with a number four elastic. I had intended setting a whip up but ran out of time. Rob blew for the start and I decided to feel my way in to the match and see if the fish would respond as it had been so cold overnight. I cupped in a single ball of groundbait at 11.5 metres and some choppie by the reeds at 10 metres. I started out with single bronze maggot and after five minutes bumped a small fish, next put in I had a tiny perch and was off the mark. I asked Martin on 18 how he was getting on and he replied he'd already had four fish! I could also see Scott catching on the waggler opposite and Ash on the peg next to him catching on the pole.
After those two early bites I was expecting more of the same but then had to wait ages for the next bite. I tried red maggot and then pinkie and caught a couple more miniscule perch but was already falling way behind Martin, Scott and Ash and then there were the anglers I couldn't see! I was just loose feeding six pinkies every put in with single bronze maggot on the hook. I tried coming half a metre this side of my groundbait and started catching some chunky little roach and netted a 4oz perch. I tried caster and missed a good bite but had to wait ages for the bite so went back to bronze maggot.
About half way through the match I was on 24 fish but the three small fish experts had nearly three times that! I felt I needed a bonus to compete so cupped in some more choppie with a mind to trying it shortly. Steve Parker was the next peg along on my right and was struggling as were Robin and Leighton along from him, Steve was in my section but the other two were in the other section and I needed to make sure I got good section points as Leighton is one point ahead of me in the league. I saw Ash lose a decent fish and when I heard someone up from Martin had caught a chub, it was time to try my big fish line.
I cupped in another ball of groundbait at 11.5 metres and then put half a lobbie on and went by the reeds, I waited ages and didn't think it was going to happen when the float slid away and I missed it! Another quarter of an hour elapsed before I had my next bite, I connected with this one but the resulting fish was a 4oz perch instead of the two pounder I'd hoped for. No more action here so I went back out long and carried on catching small perch and the odd roach.
News filtered down that Neil Dring had caught a couple of chub in my section (and he hates the pond!) and that Moses had caught a big chub and a big perch on the whip (luckily he wasn't in my section, although we did have a £1 sidebet). I started loose feeding casters by the reeds with the intention of spending the last half an hour there in search of a big fish. I struggled on to 42 fish before the last half an hour arrived. Back by the reeds with half a lobbie on, after ten minutes without any indication, I tried double caster with the same result. I spent the last five minutes back out long but didn't add to my meagre tally. It had gotten really cold in the last hour or so and I was glad to hear Rob blow the whistle.
I packed up and met up with Martin and the scales after he'd weighed Graham Field in with 2oz and Neil Dring with 5lb 15oz, I weighed Martin in and he had around 120 fish for an impressive 8lb 4oz, I then weighed 3lb 5oz and Steve Parker had 7oz so I ended up with 3 section points. The other section had fished really well and Ash continued his good run on the pond with 9lb 12oz, followed by Moses with 8lb 1oz and Scott with 7lb 1oz. Leighton had actually finished last in his section with 2lb 1oz so the league would be really tight now.
Talking to Scott and Ash after the match, they had both fished 0.08mm bottoms and size 20 B511's and caught quite a few fish on caster. So lesson's learnt, I fished too heavy and should have tried caster more often. Mind you I still reckon I'd have caught more on the river!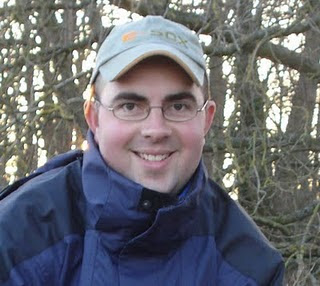 Pond expert – Ashley Tomkins
1 – Ashley Tomkins (Tackle Uk) – 9lb 12oz
2 – Martin Heard (Tiverton) – 8lb 4oz
3 – Moses Holbrook (Ilminster) – 8lb 1oz
Sections
A – Scott Russell (Tackle Uk) – 7lb 1oz
B – Neil Dring (Ilminster) – 5lb 15oz
The league is now really tight with both me and Leighton on 8 points, followed by Graham Field on 9.
Next week is the V.E.S. league so lets get back on the river and some proper fishing!