After being practically housebound since the last match I was itching to get back on the bank and as we'd had some rain last night and it was raining in the morning I was hoping there might be some colour in the river. As I drove over the river at Donyatt I was disappointed to see the Isle running painfully low and clear. On reaching the pub I was really disappointed to see there were only six pairs fishing, a really poor showing although I think the flu had accounted for a few no shows. After winning this match last year with Bruce Hunt, I was back with Justin Charles as Bruce couldn't make it. Still two years ago me and Justin came third, so we've got a pretty good record as well.
It was soon time to draw and Justin said I should do it as I draw so well (I've got no idea what he means!). The first peg I pulled out was 38, a mega walk and a chub or bust peg, the second peg was 126 (Barney's Bend) at Isle Brewers and although not as good as 125, it's a pretty consistent peg. As we both wanted it I put the pegs behind my back and let Justin choose which hand, he chose correctly and left me to put my hiking boots on. Robin and Neil were on 125 and 15 and looked red hot favourites to win. I also had the scales just to weigh (pun intended) me down some more.
As I parked up I could see Malcolm Levy starting the trek to the river (he was on peg 37), his partner Martin Heard had drawn 123 and it's a peg he's done well off before so those two would be a danger too. In a bid to make my load lighter I put all my groundbait from my carryall in my boot and was astounded to find I had half a dozen bags, some opened some not plus some pellets (and I wouldn't be needing those today!). I got about a third of the way across the field before I had to jettison some of the load, when I reached the other side I dumped what I had left and went back to pick up my gear which was strewn all across the field! On my return Malcolm was carrying my rodbag to my peg, it comes to something when an old man of 104 has to help you to your peg – cheers Malc!
I actually had the choice of 38 or 39 and Malcolm was trying to persuade me to fish 39 (just so he had more river to go at I reckon) but I opted for 38 as I know a few chub live there. I made myself comfortable and surveyed the scene, apart from being really low and clear, the swim looked pretty fishy with a tree in the water to my right and another downstream to my left. The trouble was you could see the bottom over most of the peg apart from a deeper hole at 5 metres to my right in between three lots of branches hanging down from one of the trees.
I only set up 'Ole Faithful' and plumbed up before having a quick coffee and then it was time to start. I started with double bronze maggot to try and get a minnow to avoid the blank but couldn't get a bite. Next up was a single caster and I tried all the fishy looking areas without so much as a sniff. After about an hour, I heard Malc's mobile go off and he shouted down that Martin had lost a 3lb chub and wasn't happy. I asked Malc what he'd caught and he said he'd had a minnow. We both agreed the signs didn't look good and neither of us could see us catching a chub.
I tried single maggot in the flow five metres to the left and started getting minnow indications, I dropped the first one off but soon had half a dozen in the net and got bored with that very quickly. I tried caster against the tree to my left and past it at 13 metres, still nothing. I had a go past the tree to my right but Malcolm complained about me poaching his swim! Malcolm was still getting the odd minnow so I caught a couple more but even they slowed up. I had a coffee and decided any chub would be in the deeper water so I plumbed up again by the trailing branches to my right. I set the rig a few inches deeper and went in with a single caster on the hook.
After five minutes the float slid under and a resticted strike due to the branches saw me bump a good fish – bugger it, that could be costly. Next put in I had another good bite and this time the fish was on and after a short tussle, I netted a 2lb+ chub – phew! I had another good bite which I missed and the caster was mashed and I felt there were a few fish there and there was still an hour and a half to go. I then hooked another, I saw it flash and then it did me on an underwater branch – shit! After tying on another hooklength I went back out but no more bites made me start to think I'd blown my chance and spooked them. With half an hour to go I hooked another one and got this one safely in the net and it looked close to 3lb.
Thought I might get another but never had another bite, I quickly packed up and Malcolms minnows weighed 2oz and my two chub plus minnows went 4lb 14oz. He said that Martin didn't hook any more chub and just had two minnows so that was them out of it, I was now hoping Justin had done alright. After slogging back across the field, Malcolm was still waiting for his partner to pick him up but by the time I'd loaded the car up, he'd arrived and I asked how they got on in his section. He said Robin had 6lb 13oz off 125, Graham Bulgin had 1lb 11oz from 125a and Justin had 5oz!!!! from 126. It looked like we might be out of it with two more pegs in his section to come back.
Back at the results and it became apparent how badly it had fished and I'd actually won the top section. The other two pegs in Justin's section came back and Fred had 5lb 2oz from 96 and Steve Parker hadn't weighed from 92 so Justin finished with four section points giving us a total of five. It looked like a few pairs had similar scores and it might come down to weight and I was hoping those lost fish wouldn't cost us. Robin and Neil won it with four points, Neil scoring three for his 12oz from peg 15. We were read out in second with five points beating Moses and Graham on weight with 5lb 3oz to 2lb 10oz and we picked up £25 each, so a good start to the year and I was relieved that those fish hadn't cost us although if I'd landed one I would have won the match which would have been nice.
The club donated the peg fees and a raffle had been running all week with the proceeds going to a charity of Mary's choice. We had a nice buffet back at the Crown and the club would like to thank Steve and Cindy for the food and Rob for organising the match.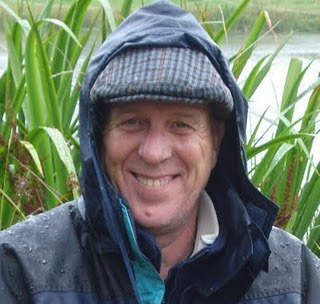 Robin Cox (match winner and pairs champion)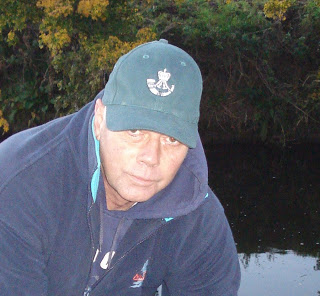 Neil Dring (pairs champion)
Pairs
1 – Robin Cox and Neil Dring – 4 pts
2 – Jamie Rich and Justin Charles – 5 pts (5lb 3oz)
3 – Graham Bulgin and Moses Holbrook – 5 pts (2lb 10oz)
Individuals
1 – Robin Cox (Ilminster) – 6lb 13oz
2 – Fred Brown (Ilminster) – 5lb 2oz
3 – Jamie Rich (Against Men and Fish) – 4lb 14oz
Next week is round five of the Crown League so lets see if this run continues (picking up seven matches on the trot), I doubt it.
Oh, and Happy New Year everyone.