With the evening league starting a lot earlier this year, I wasn't sure how it would fish but with the warm weather we've been having I had high hopes. I had to pick Alvin up and when we got to the pond, we both thought you would need close to double figures to win it. There were only five of us fishing including Moses Holbrook who has a good record on the pond. With the wind blowing into one bank we decided to fish the far side, out of the wind, on pegs 2, 4, 6, 8 and 10.
I pulled out peg 6 and as it was quite overgrown I had to borrow a weed cutter off Moses and spend a while cutting the reeds back so I could get into it. This combined with an earlier start meant I only had time to set a 4 metre whip up and mix my groundbait (50:50 Sensas Roach and Lake). Rob blew the whistle at 5:45 and Justin Charles still hadn't arrived! I stuck a single red maggot on and flicked the rig out, before I even had chance to toss a nugget of groundbait out, the float buried and I missed it! Next put in I had a small roach and then another and was expecting good things, Moses seemed to be catching well also.
But then I was having to wait longer and longer for bites, I did catch a slightly better rudd but after an hour I only had 8 or 9 fish – not good. There were quite a few people who had come out to watch including Robert Tolman who I haven't seen for years, he's been unwell and had just got back into fishing after a long break. He said he was hoping to pick up some tips from me!!!!!, I don't think he learnt much as I only caught two small roach while he watched me for about half an hour.
By now Justin had arrived and had let Robin have some caster so with Moses still catching it was time for me to try a different tact and stage one was poncing some casters off of Rob. Stage two was getting the pole out and putting on a 0.5 gram Roach rig. I plumbed up at 8.5 metres and cupped in ball of groundbait before going over it with double red maggot. No bites for a while and with time running out I slipped on a caster to try and get some better quality fish.
I eventually started getting some slightly better roach although most were coming on the drop but I never really bagged and knew this would be my third match on the trot with no return. I ended with 30 fish (mainly roach with 1 perch and 1 rudd). We packed up as it rapidly got dark, Rob had 1lb 6oz, Alvin had a level 4lb and my fish went 2lb 11oz. Moses continued where he left off last year with another victory, this time with 4lb 7oz and Justin didn't bother weighing. I forgot to mention that Moses instigated the usual £1 winner takes all side bet so he took home our quids as well!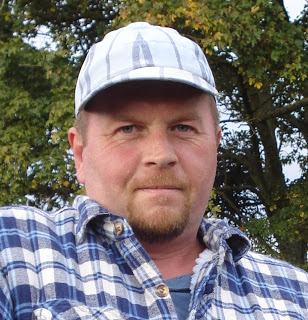 Venue expert Moses
1 – Moses Holbrook (Ilminster) – 4lb 7oz
2 – Alvin Jones (Enterprise Angling) – 4lb
So I've fished three matches on three different venues and not picked up a bean, next up is a trip to Wiltshire on Friday to visit Hainsey's pond. Tune in to see if I can make it four duff matches out of four!