The next Stoke match was at Revels and I was really looking forward to it, especially after Tuesday's open had seen some good silvers weights. I was up early as a lot of us were meeting in Yeovil for breakfast. As we walked in, Andy S noticed a vending machine selling dinosaurs so he stuck a nugget in and bought one. It was a little concerning that such a lucky charm would be so readily available and I was somewhat relieved when he opened up the plastic egg to reveal two little sticky rubber dinosaurs and not a high quality plastic model like mine! Nick P chucked one at the ceiling and it stuck there briefly.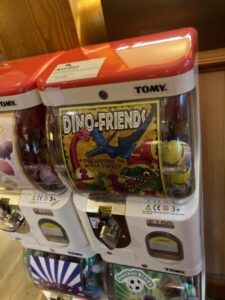 Breakfast was good and the banter was even better before we headed off down into deepest, darkest Dorset. There was a brilliant turnout of 23 anglers and we were on Main and Dead Tree lakes today. Draw time arrived and as per usual I was hoping to avoid carpy corner, pegs 12-16, I delved into the bucket and grabbed a ball. Opening my hand, I was gutted to see the number 16 staring back at me, had my dinosaur lost its magic? All was not totally lost though as Nigel Bartlett was third off it with over 13lb of silvers on Tuesday.
For company I had Rob Cox next door on 15 and Richard Purchase on my right on 18, setting up there were quite a few small fish topping which was encouraging. The usual rigs were assembled and the side tray had a very familiar look to it. Plumbing up it was very shallow at around 18 inches and just for added fun a rather strong wind was developing which was blowing straight at me.
Ready with plenty of time to spare, I went for a little wander to see some of the others, there was the battle of the deckchairs on pegs 2 and 22 with Anna sat behind Andy and Jen behind Nick, Andy B had set up a covert OP on peg 11, Steve P had peg 46 on Dead Tree with Terry 'The Toast' opposite on 43 and the Grand Wiz on 42.
We got underway at 10:15 and I fed loose groundbait with a few pinkies on two lines at 11.5 metres, angled left and right plus a few casters on a top two plus two line to the right. I started on the long right hand line with single red maggot and a bite quite quickly resulted in a gudgeon to get me up and running. Next chuck I had a rudd followed by a couple of skimmers before I bumped one. I was still getting regular bites and enjoying myself catching rudd, gobies and little perch.
Tony C over on peg 7 was netting some silvers and it was looking like being a good match. With an hour gone and bites beginning to slow, I moved to the left hand line but the float wouldn't settle, lifting the rig up, it was solid and snagged on something so I had to ship back and grab the elastic, thankfully I got everything back. Shipping back out the same thing happened again so I don't know what was going on, as when I'd plumbed up, I didn't get snagged at all!
I felt I had no choice but to start another line to the left of that one, a few more fish came to the net before I had a positive bite and on the strike it was solid again! When the sun came out, I could see some dark clumps of weed dotted all over the swim so I fed another line, half a section short and began getting the odd fish, including a couple of 4oz perch but after a decent start, it was going downhill rapidly.
Neil Muir on peg 8 had landed a couple of carp but as far as I could tell, nobody was running away with it. I had my first carp around 2lb from the left hand line but now couldn't get a bite from the right. With two hours gone, I had my first look on the caster line but no bites there either and I didn't know what to do next. We had a couple of bank walkers in the shape of venue regular Wayne Cooper and Neil Purchase who came for his first look at the lakes, both reported that it was fishing hard.
Over the next couple of hours, I started hooking quite a few carp, landing three plus a few tiny little ones and a crucian of less than an ounce! Rob landed a couple of nice fish on the feeder but also lost several. With around two hours to go, I hooked and lost two carp in as many chucks and with only a few pounds of silvers in the net and nobody really bagging up on carp, I got another top kit out with heavier elastic and set up a rig with 0.14mm bottom and a size 16 B911.
I started feeding maggots quite heavily and the next bite resulted in a 2lb carp and I was getting quite a few indications but foulhooking and losing more than I was landing. I did manage another 2lb carp plus a couple of pasties and even had two skimmers and a nice roach. The next bite resulted in a big fish tearing off in the shallow water, I had it pretty much under control but it kept getting caught on those bloody clumps of weed although I wasn't too worried with robust gear on. Several times it was near the net and I could see it was a decent mirror of 8-10lb but then it's weeded me and the hook pulled out – gutted. I was sure I'd just lost the match winning fish and my head was gone.
There was still time to land another 3lb fish and a pastie around a pound but I also pulled out of another and came back with a scale on the hook. I finished up with 38 silvers for 3-4lb plus my carp. After packing up I went round to watch the weigh in and get some photos. Nick P was first and had caught well at the start before it died, he weighed 4lb 7oz of silvers. Bagger Burton on peg 4 had 2lb 15oz which included a nice chub and then peg 6 didn't weigh.
Tony on 7 went into the silvers lead with 5lb 9oz and then Neil on peg 8 had 15lb 2oz of mainly carp. Mike G on peg 10 had 11lb 8oz of carp and then 8lb 9oz of silvers which included some nice skimmers, his total of 20lb 1oz put him in the overall lead. Andy B was next and his carp went 19lb 5oz before he added a gorgeous little tench of 13oz that saw him take the lead by an ounce!
Dave Chidzoy was on 12 and had caught some right lumps which went 48lb 12oz and I couldn't see anyone else getting close to that. Derek G had lots of small fish for 3lb 4oz on peg 14 and then Rob C weighed 19lb 3oz on peg 15. My carp went 18lb 14oz and then my silvers added 3lb 15oz to put me in second place with 22lb 13oz so thankfully even with that big fish I lost it wouldn't have put me near Dave's weight.
Richard P on 18 weighed 8lb 15oz which included a nice carp, Jon F was next on 20 and had a lovely fully scaled mirror of 5lb, Rob W weighed 5lb 15oz on 21 and then Andy S had a couple of carp for 12lb 4oz.
Back at the results and it had been tough going on Dead Tree as well, Roy 'The Bomb' Worth was top with 18lb 8oz from peg 49, the Grand Wiz was second with 8lb 10oz and just an ounce behind was Steve 'The Pole' who weighed 8lb 9oz. Marco had 7lb 12oz from 52, Josh T weighed 4lb 11oz on 50, Dave P had 3lb 9oz, Norts 3lb 2oz and Terry 'The Toast' weighed 2lb 7oz. Thanks to Chris Norton for the photos*
I picked up £55 for second place plus a nugget from Andy S to take the charity Nugget-O-Meter to £44. So after initially thinking my dinosaur had badly let me down this morning, it had actually looked after me by putting me on a carp peg when the silvers decided not to play ball!
Main Lake
1 – Dave Chidzoy (Stoke AA) – 48lb 12oz
2 – Jamie Rich (Against Men and Fish) – 22lb 13oz
3 – Andy Burns (Stoke AA) – 20lb 2oz
Dead Tree
1 – Roy Worth (Stoke AA) – 18lb 2oz
2 – Chris White (Stoke AA) – 8lb 10oz
3 – Steve Parker (Stoke AA) – 8lb 9oz
Silvers
Mike Goad (Stoke AA) – 8lb 9oz
After last week's report from Hebditch's Pond, Exeter Mike (aka Mike Hosgood) sent me £20 for the charity as it's a cause close to his heart. What a lovely gesture mate, I let Chris White have it today.
In other news, the blog passed 6 million hits on Friday, just incredible so thanks so much for all your support, I really do appreciate it.

There's still a great offer running if you fancy treating yourself to some new fishing gear, use the exclusive discount code AgainstMenandFish10 to get 10% off when you shop online at Somerset Angling
I still have copies of my book available from eBay here or Amazon here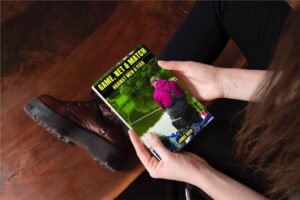 And if you could spare five minutes to leave a nice review on Amazon, it would be very much appreciated.
Next up – Hebditch's Pond
Coming soon – Lots more match reports
Check Out – My last match (below)