Saturday 9th April
I haven't been to a presentation evening for a very long time as fishing for trophies just sort of fizzled out with the clubs I belonged to, I can't really recall why and I have to say I rather miss it! Anyway due to Covid, Stoke didn't have one last year so this would be a double one.
Chris Norton and John Simms were in charge of the presentation and I actually won the Novice Shield during the previous season so I got to have my photo with it.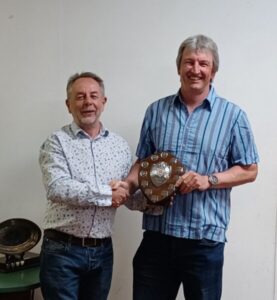 Russell Hilton and Terry Morgan were both called up on a regular basis as they won the lion's share of trophies between them.
The club laid on a lovely spread of grub so a massive thanks to John's wife for doing it. Thanks also to Dave Simms for the photos.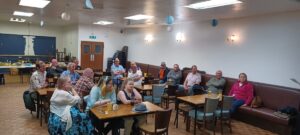 It was great having a natter after the presentation and I loved looking at the trophies and the names on them. There were some proper legends including people I remember from the old mini league days and anglers who used to come and fish the Isle when we had some big turnouts, names like Aubrey Tulk, Den Loveday, Jim Lock, Pete Wellman and Phil Rainford.
I think it's a massive shame that a lot of clubs don't do it anymore, all those lovely trophies and rich history consigned to somebodies loft. I'm not really sure why we don't think it's important anymore, if you go to a golf, bowling or tennis club, the champions are there for all to see, in gold letters on a big board, people were proud of their achievements.
In this day and age of social media, results are posted on Facebook Sunday evening and forgotten by Monday morning. Even if you look at a lot of clubs websites there isn't much in the way of history and I would love to be able to see who won what over the years, maybe with pegs, weights etc. The depressing fact is that, as things stand and we start to lose club stalwarts (and lets face it, none of us are getting any younger), there isn't much in the way of fresh blood following on and the clubs will just disappear along with all the history that goes with them – sad.
For more photos from the presentation night, head to the clubs website (they might not be on there quite yet).