I love the silvers fishing at Revels and as I haven't been for a few weeks I booked a day off work to fish the Tuesday open. First up was breakfast at Greggs in Yeovil with Parker 'The Pole' which was good before we headed to the venue. The car park was really busy again with 22 anglers fishing today which is a fantastic turnout for a mid week match.
We all assembled by the shop for the draw and three lakes were in today, Main, Dead Tree and Middle. I don't know why I bother mentioning the latter as the closest I ever get is walking past it on my way to one of the other lakes! Sure enough, as the draw got underway, most of the pegs on Middle went early, when my name came out, peg 53 on Dead Tree was my home for the day. I was a little disappointed as the last few times I've been on that lake, I've been carped right out!
It looked really nice and there were lots of small fish topping, it's a peg I've only ever drawn once before, on my second ever visit (which you can read here). I set up a little 0.25 gram F1 Carbon Slim with spread shot to fish a top kit to hand and a 0.2 gram Bobbie for two lines at 10 metres, it was very shallow, around 2 foot deep. The side tray contained lots of red maggots, disco pinkies plus some Bait-Tech Special G F1 Dark.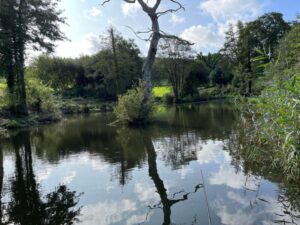 Dave S got us underway with a loudspeaker announcement followed by a police siren, the best all in yet! I fed a small amount of loose groundbait at top two to the right and then fed the longer lines, one angled towards the tree and the other straight out in front of me. Starting short, I was expecting to catch quickly but after ten biteless minutes, I was just about to sack it off when I had a tentative indication.
Next put in, the float sailed under and I was into what felt like a decent fish but it dived into the reeds and the hook pulled, I'm pretty sure it wasn't a carp, so possibly a perch? It was then a bite a chuck, mainly little perch to begin with but it just got better and better with more fish needing the net, including a couple of lovely roach and two non-counting crucians.
Stu Woods on 52 was swinging a rig to the far bank and catching odd carp although some rogue trailing brambles were proving to be a bit of a rig graveyard. With an hour gone I was up to 40 fish for around 2.5lb and still getting lots of indications. Dave came up from Middle and said it was a bit of a struggle down there with just the odd skimmer being caught.
Hour two was fairly steady with more perch, roach and my first skimmer but bites slowed towards the end of the second sixty minutes so with 78 fish on the clicker for 5lb, it was time to have a look at 10 metres. First drop in on the longer line resulted in a roach and by swapping between the two swims, I've continued catching well, including some decent skimmers.
Fishing past the feed worked really well and with 4.5 hours gone, apart from another crucian, I hadn't hooked a carp yet! It was only a matter of time though and when I hooked two in quick succession, I had another look on the short line. I missed an indication and then lost a fish in the reeds which again, didn't feel like a carp but then I couldn't get a bite short.
Back long, carp were now being a pain so I tried starting a new line at 11.5 metres but hooked a carp first put in so that was enough of that. I managed a few more skimmers and quality roach in between the carp (I hooked seven in the last hour and a half!) to finish with 162 fish, a lovely day. The scales started with Dead Tree first and when they got to Stu next door, I went to have a look at the board, Big Al was leading overall with 45lb 5oz from peg 46 and Steve Sudworth was the best silvers weight so far with 10lb 2oz from peg 48.
Stu weighed 35lb 10oz of carp and then it was me, my carp and crucians went 5lb 2oz before my silvers net weighed 18lb 3oz, the scales then headed down to weigh Middle and then Main and I finished packing up. Back at the results, Neil Saxby had the top weight from peg 20 with 51lb 6oz, Alan was second and Roy Worth was third with 36lb 6oz from peg 11. I won the silvers and had a nice pick up of £50, Steve S was second and John Bass completed the frame with 7lb 11oz from peg 54 on  Middle. Thanks to Revels for the photos*
1 – Neil Saxby (Revels) – 51lb 6oz
2 – Alan Winsper (Alan's Angling) – 45lb 5oz
3 – Roy Worth (Revels) – 36lb 6oz
Silvers
1 – Jamie Rich (Against Men and Fish) – 18lb 3oz
2 – Steve Sudworth (Revels) – 10lb 2oz
3 – John Bass (Revels) – 7lb 11oz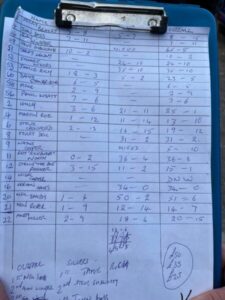 There's still a great offer running if you fancy treating yourself to some new fishing gear, use the exclusive discount code AgainstMenandFish10 to get 10% off when you shop online at Somerset Angling
Also I still have copies of my book available from eBay here or Amazon here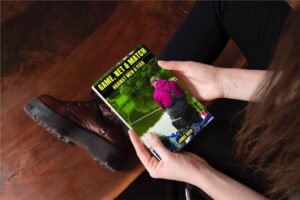 And if you could spare five minutes to leave a nice review on Amazon, it would be very much appreciated.
Next up – Dillington
Coming soon – Lots more match reports
Check Out – My last match
#sponsoredpost #affiliatelinks