It was the third and final match for Ruthie's Cup on Wednesday and I could get used to this fishing three times a week! We all met at Cartgate for breakfast which was good although there was some confusion with several of the orders! Then it was time for the draw and it was my turn in the middle section. Pegs 5 and 6 had been difficult in the first two rounds so I was hoping to be on 7 or 8 but my malfunctioning drawing arm continues to misbehave and it was peg 6 for me. As for the other three in my mini-section, Harry was on 5 with Burnsey on 7 and Terry got 8.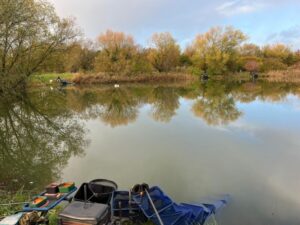 I set up a 0.6 gram Drennan AS5 Pencil float to fish two lines at 11.5 metres, one with micros and corn and the other with groundbait and maggots. On the side tray I had two pints of reds, corn, micros plus some Bait-Tech Special G Red and The Juice groundbait.
Harry shouted the all in and fed micros and corn straight out and two balls of groundbait on a line angled to my left. Starting with corn on the hook, you normally catch quite quickly but the float just sat there! Norts had a couple of fish up on peg 12 but everyone else I could see was struggling, even Nick and Rob on the normally prolific pegs 3 and 4.
Finally after 15 minutes, a positive bite resulted in a 2lb mirror and I thought I'd start to get a few but it just wasn't happening. Harry was getting the odd fish but I hadn't seen Andy catch yet. I tried corn on the groundbait line briefly but no bites, back over the micros, I missed a bite before hooking a small carp which came off as I shipped back. Next put in I had a 6oz carp and things were looking up!
I managed a couple more little pasties but it was fizzling out and with Harry, Rob, Nick and Jenny getting odd carp I knew I wouldn't be scoring many points and any chance of a top three place in the league was now gone. My best chance of salvaging something was to try for a silvers win so I scaled down to a size 18 F1 Pellet and 0.10mm and started fishing double maggot over the groundbait line. It was a bite a chuck from tiny roach but I just couldn't get any quality despite trying treble dead red maggot, double caster or corn.
In amongst the tiny roach and the odd rudd I did add a couple more little carp but they weren't going to help me much. We had quite a few showers and then with around thirty minutes to go, it began lashing it down which was nice! I wasn't too upset to hear Harry call the all out and quickly packed up before walking round to watch the weigh in. Steve 'The Pole' in peg 1 had chucked back, Jenny had done well with some nice carp for 16lb, Nick had 14lb 12oz and then Rob weighed 19lb on peg 4.
Harry was next and was just short of Rob's weight with 18lb 11oz, my meagre catch of carp went 5lb 15oz and my bag of sprats added 2lb 13oz. Andy had 9lb 6oz of carp and then Terry did well on 8 with 42lb 13oz which would win comfortably. The Grand Wiz weighed 16lb 5oz, Dennis in peg 10 had 1lb 4oz of silvers including a lovely roach and last but not least, Norts weighed 18lb 8oz and was just 3oz off third place.
1 – Terry Morgan (Stoke) – 42lb 13oz
2 – Rob Cox (Stoke) – 19lb
3 – Harry Hebditch (Stoke) – 18lb 11oz
Silvers
Jamie Rich (Against Men and Fish) – 2lb 13oz
After Terry's weight it had been a really close match with just one carp between second place and seventh! I picked up £15 for winning the silvers and Rob won the £4 side bets which he donated to the Nugget-O-Meter and also Norts bought some pellets from Harry but that fiver also went in the pot and the total has now reached a fantastic £347.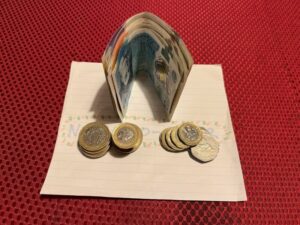 We're having a little presentation evening soon so I'll update this post then with the full results for Ruthie's Cup along with the details of how much we've raised and hopefully a few more photos.
As promised, here are the full results and a few photos from the presentation night we had at the Lopen Raj, a really enjoyable night with a fantastic bunch of people.
1 – Chris Norton – 30 pts (116lb 3oz)
2 – Chris White – 29 pts (160lb 9oz)
3 – Harry Hebditch – 28 pts (98lb 15oz)
4 – Terry Morgan – 28 pts (86lb 14oz)
5 – Andy Burns – 23 pts (124lb 2oz)
6 – Jamie Rich – 21 pts (65lb 8oz)
7 – Rob Cox – 21 pts (37lb 3oz)
8 – Nick Payne  – 16 pts (41lb 6oz)
9 – Jenny  – 14 pts (31lb 6oz)
10 – Dennis Hawkins – 10 pts (11lb 15oz)
11 – Steve Parker – 7 pts (8lb 14oz)
12 – Sam Hinton – 6 pts (10lb 1oz)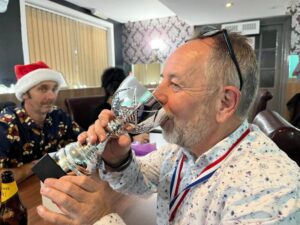 Chris W gave a lovely speech and announced that from the various different events including the money raised by Ruthie's Cup, the total this year was a staggering £2708 which will go to the oncology unit at Yeovil Hospital.
Massive thanks must go to Harry and Andy B for coming up with the idea, Steve Chant for donating the trophies, the Hebditch family for their continued support letting us fish their pond, Cliffy Gaylard for arranging the skittles evening, the generous donation from Rob Cox, everybody who fished any of the charity matches or donated via the Nugget-O-Meter.
There's still a great offer running if you fancy treating yourself to some new fishing gear, use the exclusive discount code AgainstMenandFish10 to get 10% off when you shop online at Somerset Angling
Xmas is coming along with lots of parties so if you're looking for a Secret Santa present (maybe for somebody you don't like!), I still have copies of my book available from eBay here or Amazon here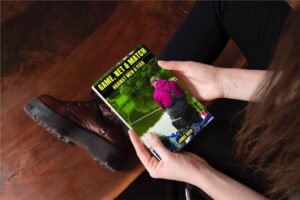 And if you could spare five minutes to leave a nice review on Amazon, it would be very much appreciated.
Next up – Summerhayes
Coming soon – Lots more match reports
Check Out – My last match